Firefighters aggressively battled a brush fire Tuesday on Kimball Island in the San Joaquin Delta, just across from the Antioch Marina.

Officials said the fire began as a brush fire at 2:55 p.m. and was fully contained by 9:20 p.m.
The blaze, which officials said were started by transients, spread across at least 40 acres on a dry, windy day. It destroyed three of the island's 20 buildings and threatened others structures.
No one was injured and all of the approximately 15 people who were on the island have been accounted for, officials said.
Cal Fire, Delta Fire, Solano County Fire and the Coast Guard all assisted in battling the blaze.
Plumes of smoke from the fire were visible in Antioch, according to Bay City News, but Contra Costa County crews were called away from the scene because Kimball Island is not in the county's jurisdiction, a Contra Costa County fire official said.
The fire is not surprising given the unseasonably warm temperatures and dry conditions. Even though it is in the middle of winter, most of the Bay Area remains under a Red Flag Warning, meaning extreme fire danger.
In the Oakland Hills, fire captain Shawn Stark, a 15-year veteran, can't remember packing his wildland gear on his truck in mid-January.
"It's not usually this windy and warm this time of year," Stark said. "We haven't had rain. We're going to be vigilant until it rains the first couple of times."
The Oakland Fire Department takes its cue from the National Weather and U.S. Forest services. They put out a warning Tuesday that there will be unseasonably dry, near record warm temperatures this week.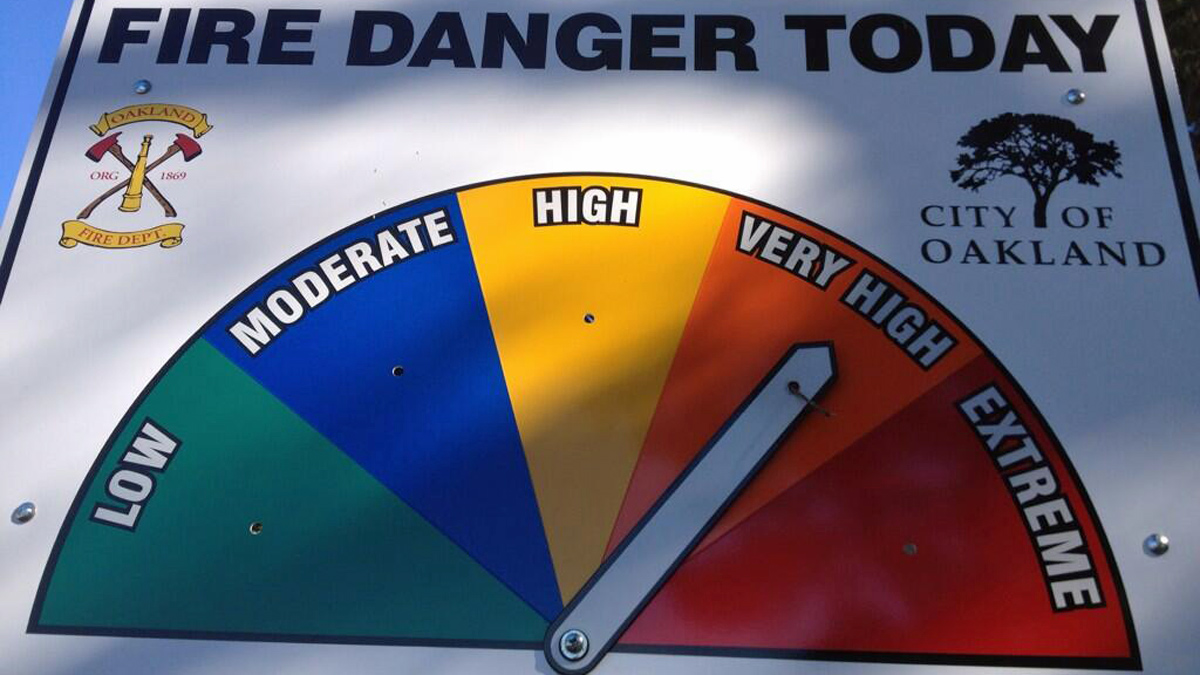 Fire danger signs in the hills are one step away from extreme. That didn't go unnoticed by Esa Ricard, who's lived in the Oakland Hills for a decade.
"It's a little creepy, with this global warming," Ricard said. "We used to be able to predict Indian summer…everything's different, so you can't count on the weather."
With no rain in the forecast, fire departments throughout the Bay Area will remain on high alert.
Cheryl Hurd and the Associated Press contributed to this report.
Published at 5:04 PM PST on Jan 14, 2014 | Updated at 10:25 PM PST on Jan 14, 2014