As California's worst drought in decades continues, The Center for Investigative Reporting(CIR) has found out that many water regulators are themselves wasting water at home. In a collaboration with NBC Los Angeles, CIR obtained water bills showing "nearly half of the officials who supervise the state's biggest water agencies used more water than the typical California household."
It's these regulators who have been imposing mandatory water reduction restrictions in cities everywhere in California.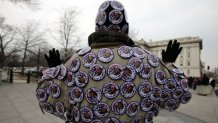 CIR took advantage of an interesting aspect of public records law:
Water bills for most Californians are confidential. But bills for officials who set water rates and policies are public under the state's open records law.
CIR obtained bills for 150 officials at 22 different agencies. They found three officials who pumped more than 1 million gallons a year during the drought. A total of 11 officials pumped more than 1,100 gallons per day, three times the state's average, 361 gallons per day.
Not too surprisingly, most of the offending officials were in Southern and Central California where temperatures run hotter and swimming pools are more common. CIR based its statistics off of a 2011 study commissioned by the state Department of Water Resources:
North and south, Californians use about the same amount of water indoors, the study found. But Southern Californians use far more outdoors to keep their landscaping lush and swimming pools full. Overall, Northern California households use about 295 gallons per day, while Southern Californians use 523 gallons, according to the study.
The drought, however, is indiscriminate to region. The USDA's Drought Monitor maps conditions regularly, and the latest data shows that the vast manority of the state is affected by "Exceptional Drought" (in dark red), the agency's highest level: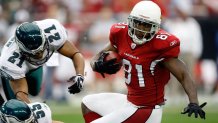 This article is part of FrameShift, the blog from the NBC Bay Bay Area Investigative Team. FrameShift writes on investigative and data-driven news from NBC Bay Area and beyond.