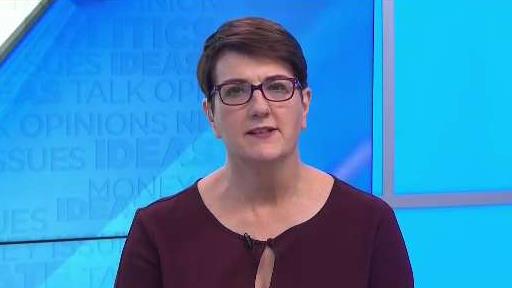 Contra Costa County Sheriff David Livingston will be meeting with immigration advocates on Thursday to discuss mounting fears about the county's collaboration with Immigration and Customs Enforcement and its perceived adherence to President Donald Trump's immigration agenda.
Members of the Racial Justice Coalition, including immigration attorneys, SEIU members and two DREAMers, are slated to attend the meeting. They will hold a press conference at 3 p.m. in Martinez, according to a statement from the political advocacy group.
Immigrant advocates last attempted to talk with Livingston back in January after it was revealed that the sheriff had gone to Washington D.C. for a meeting with U.S. Attorney Jeff Sessions, a vociferous opponent of sanctuary cities and a leading voice against illegal immigration. At the time, Livingston maintained that the meeting was not a political endorsement — but his statement did little to ease the growing anxieties of those who would like to see Contra Costa County adopt sanctuary policies.
Also at issue is the hotly contested expansion of the West County Detention Facility in Richmond, a massive project that faces fierce opposition from those who believe the expansion is a poor use of county dollars and contributes to a culture of mass incarceration of minorities.
Advocates are hopeful that discussing their fears with Livingston will be a first step toward repairing the deeply fractured relationship between the immigrant community and local law enforcement officials. Many would like to see an end to a lucrative contract the department has with ICE — in which the county holds people at the behest of federal officials — though Livingston indicated in a recent editorial that he would not sever ties with immigration officers.
"For any elected official to simply walk away from that revenue would be irresponsible, even if it were the politically expedient thing to do," he wrote in the East Bay Times.
Immigration attorney Ali Saidi, who will be at the Thursday meeting, previously spoke about the need for clarity and transparency at a time when immigrant communities are "under threat" from a presidential administration that has vowed to punish sanctuary cities and ramp up deportations.
"Here in California, we're supposed to be the leaders in justice, in community, in diversity," Saidi said at the January protest. "But here in Contra Costa County, that's not the reality. ... We need to know: Do they stand with us or do they stand with Donald Trump?"
Check back for updates.