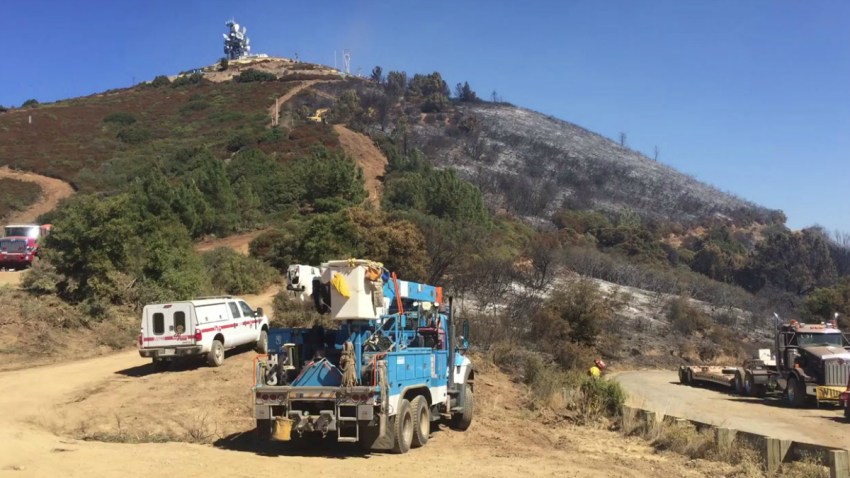 After announcing Friday that fire crews would be able to reach full containment of the Loma Fire by Monday, authorities have postponed the estimated containment timetable.
The 4,474-acre fire is currently 85 percent contained as of Monday night, but firefighters do not expect to fully contain the fire until Saturday, Cal Fire said.
The blaze has destroyed 12 homes and 16 outbuildings as well as forced several folks to evacuate. Thanks to cooler temperatures and an intense firefight, evacuation orders have slowly been repealed since the fire ignited in the Santa Cruz Mountains last Monday.
Mandatory evacuations were lifted Sunday at noon for folks living on Summit Road from Loma Prieta Road to Highway 152, Cal Fire said.
Dramatic Images: Destruction, Aftermath of the Loma Fire
Evacuation orders in Santa Clara County remain in effect along portions of the Loma Prieta ridgeline area including stretches running along Summit Road east of Soquel San Jose Road to Ormsby Fire Station. Those evacuations also include Loma Chiquita, Casa Loma and Loma Prieta Way, according to Cal Fire.
This is the fourth significant wildfire to rock the area in 14 years: The Croy Fire erupted in 2002, the Summit Fire broke out in 2008, and another Loma Fire burned in 2009.
[NATL-BAY] Photos from Fire in Santa Cruz Mountains
The origin and cause of the Loma Fire remain under investigation. An evacuation center can be found at Morgan Hill Presbyterian Church at 16970 De Witt Ave