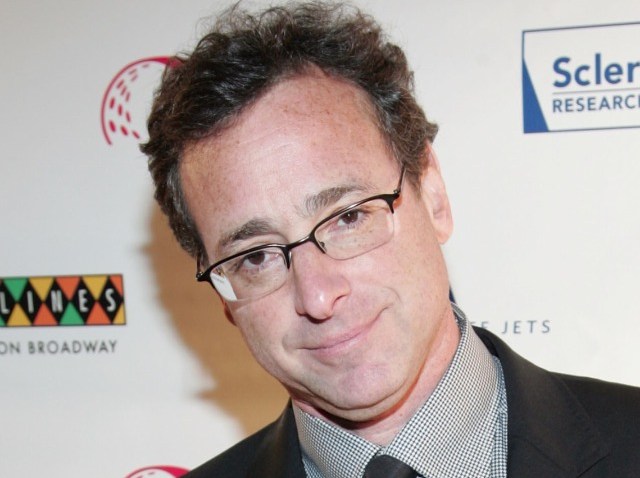 Bob Saget is now known for his raunchy humor and censor-inducing jokes, but his TV career started with the wholesome series "Full House," something he doesn't regret.
The funnyman stopped by Access Hollywood Live on Friday, where Kit Hoover asked if "Full House" has ever felt like a curse for the actor.
VIEW THE PHOTOS: Access Top 10: Hottest '80s Reboots
"No, it's a wonderful thing," he said. "It's a great show that we did for eight years."
The actor's new A&E series, "Strange Days with Bob Saget," will give audiences a different take on the often-vulgar 54-year-old.
VIEW THE PHOTOS: The Olsen Twins
"It's interesting stuff. It's me being with people, not making fun of people… not hazing them. It's not really a reality show… it's kind of a documentary comedy," he explained. "I love it, I'm really glad we did the shows."
"Strange Days with Bob Saget" premiered November 30 and airs on A&E at 10 PM
Also on Friday's show, Bob helped executive chef and owner of Los Angeles hotspot Jar, Suzanne Tracht, with some of her favorite Hanukkah dishes – check out the hilarious hijinks, HERE!
VIEW THE PHOTOS: Celebrity Twins & Celebrity Parents Of Twins
Copyright 2010 by NBC Universal, Inc. All rights reserved.
This material may not be published, broadcast, rewritten or redistributed.
Related Content from AccessHollywood.com:
VIEW THE PHOTOS: Hottest Hollywood Dads!
PLAY IT NOW: Access Hollywood Live: Tasty Hanukkah Cooking With A Modern Twist!
PLAY IT NOW: Bob Saget Talks 'Entourage' Season 7 & Being 'Fruity Pebbles' Over John Stamos
More from Access: [ Bob Saget 'Full House' 'Access Hollywood Live' ]
Copyright NBCAH - Access Hollywood