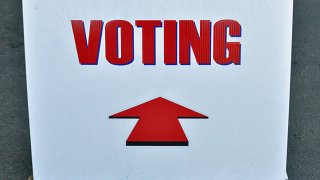 Any No Party Preference voters in California who missed the Feb. 25 deadline to request a vote-by-mail ballot from their county elections office can still vote in-person on Super Tuesday, March 3.
No Party Preference voters can either go to their county elections office, vote center or polling place to request a replacement ballot. Details below from the Secretary of State's office. Click here to see locations of county offices.
Anyone who needs to check their registration status for the March 3 primary can do so on the California Secretary of State's website.