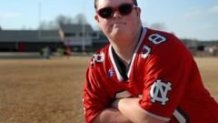 SIMONE BILES TRIES AGAIN FOR 4th GOLD
It's the final day of gymnastics and Simone Biles is looking to lock up her 4th gold medal of the Rio games in the women's floor routine. Biles is looking to rebound from her bronze medal performance on the balance beam Monday. If she wins gold, she'll be the first American gymnast with four gold medals since 1904, when Anton Heida won five golds and a silver.
WATCH: Jessica Aguirre Previews Bay Area Athletes Going for Gold
Fellow American Aly Raisman, silver medalist in the women's all-around, looks to capture her third medal of these games.
Other events include the men's parallel bars and men's high bar.
HOW TO WATCH: Catch Biles' and Raisman's Rio finale live online at 10 a.m. PT, or on the NBC primetime broadcast.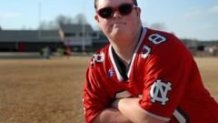 USAIN BOLT CONTINUES 'THREE FOR THREE' QUEST
After proving he's still the world's fastest by taking gold in the men's 100 meter, Usain Bolt continues his pursuit to win gold in three events across three Olympic games as he participates in a 200 meter heat.
If Bolt advances as expected, he'll run in the semifinals and finals on Wednesday night.
HOW TO WATCH: Track and field coverage begins at 5:30 a.m. PT. Bolt's heat is scheduled for 7:50 a.m. PT. Watch Bolt race on your phone, tablet or computer, or on NBC's daytime coverage.
TEAM USA WOMEN'S BASKETBALL FACES JAPAN IN QUARTERFINAL MATCH
After trouncing China 105-62 to close out pool play, Team USA enters the knockout round against fourth-seeded Japan.
With its victory on Sunday, the U.S. has won 46 straight games in Olympic play and moves to 62-3 all-time. The Americans' last loss was in 1992. The U.S. has score more than 100 points in four of its five games.
HOW TO WATCH: Catch live coverage of Team USA live online at 2:45 p.m PT on your phone, tablet or computer, or on NBC Sports Network.
KERRI WALSH JENNINGS AND APRIL ROSS FACE BRAZIL IN VOLLEYBALL SEMIS
Defending gold medalist Kerri Walsh Jennings and her partner April Ross defeated Australia's Taliqua Clancy and Louise Bawden in straight sets Sunday to move one step closer to the gold medal match. But first they'll face hometown Brazilians Agatha (Ed note: she only goes by that name like Adele) and partner Barbara Seixas de Freitas.
WATCH: Jessica Aguirre Previews Walsh Jennings Taking Sand in Semifinals
The match will not be an easy one for the U.S. pair. Walsh Jennings and Ross entered the Olympics ranked No. 3 in the world by FIVB. Agatha and Barbara entered as the No. 2 team. Plus, the Brazilian team will have the crowd on its side.
HOW TO WATCH: Catch live coverage of the U.S.-Brazil match online or on NBC Sports Network at 8 p.m. PT.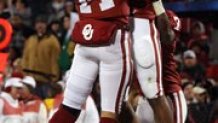 SWEDISH WOMEN'S SOCCER TEAM FACES BRAZIL IN SEMIFINAL
After booting the U.S. team from the Olympics with a stunning win, Sweden now looks to play its way into a gold medal match, but it must first play host team Brazil.
In the teams' first matchup at the 2016 Olympics, Brazil dismantled Sweden 5-1 in one of the most impressive performances of the tournament. Brazil is led by five-time FIFA Player of the Year Marta, who is recognized as one of the best women's soccer players ever.
HOW TO WATCH: Catch live coverage live online and on NBC Sports Network at 9 a.m. PT.