New BlackBerry Devices Coming In January
New BlackBerry phones to be unveiled in January.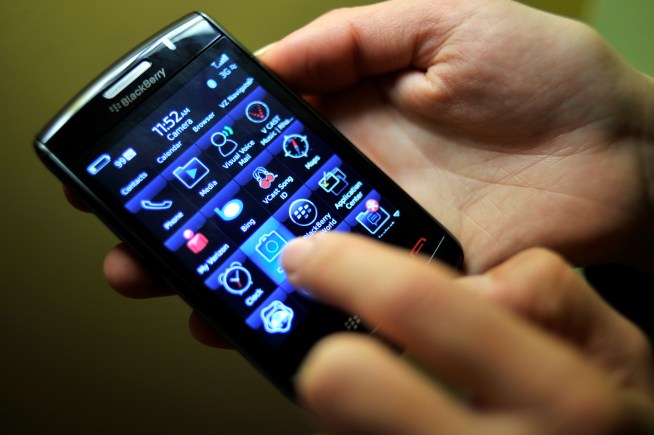 ASSOCIATED PRESS
FILE - In this Nov. 10, 2009 file photo, the BlackBerry Storm2 for Verizon is shown in San Francisco. E-mail messaging delays plagued BlackBerry users in North America for the second time in a week, though by early Wednesday, Dec. 23, 2009, the problems appeared to be resolved for some users. (AP Photo/Russel A. Daniels, File)
Into the world of iPhone 5 and Samsung Galaxy 3 S smartphones steps a familiar face: Research in Motion, which will unveil its next-generation BlackBerry devices on Jan. 30.
The launch will happen worldwide, with two new handheld devices as well as the new BlackBerry 10 operating system to be launched at once, according to reports.
The company did not say when the new phones would be available in stores. However, the new phones did win security approval from Canadian and American government agencies, Reuters reported.