Audrey Asistio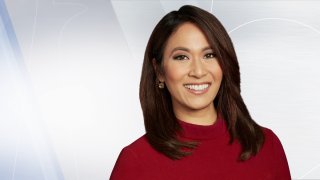 Audrey Asistio co-anchors the weekend edition of NBC Bay Area News at 5, 6 and 11 p.m. and reports during the week.
Audrey recently joined NBC Bay Area from NBC10 Boston, where she anchored the 4, 5:30 and 7 p.m. weekday shows. During her time in New England, Audrey covered a number of major stories including field-anchoring during the protests following the killing of George Floyd. She also covered the Winter Olympics in PyeongChang, South Korea and the Summer Olympics in Tokyo, Japan where she was able to showcase cultural and inspiring stories.
Prior to that, she worked in newsrooms all over the West Coast including KOVR in Sacramento, KSEE in Fresno, KHSL in Chico and KIMA in Yakima, WA.
A Bay Area native, Audrey is grateful to finally return home. She grew up in the Peninsula and graduated from San Francisco State University with a degree in Radio and Television.
Audrey is a proud mother of two and is excited to introduce to her children all the great treasures the Bay Area has to offer.