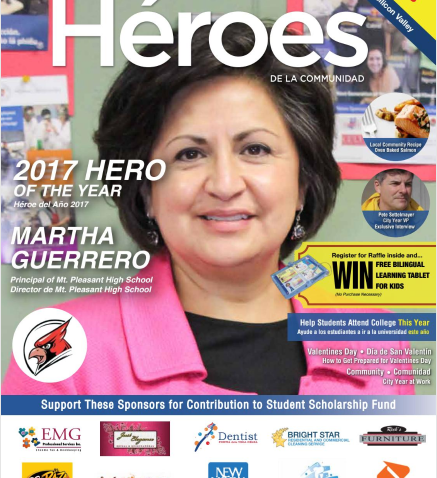 Local Community Heroes-Héroes de la Comunidad honors Principal Martha Guerrero of Mt. Pleasant High School as the true Hero of the Students and Community for 2017!
Guerrero humbly served Mt. Pleasant High School for 31 years providing a safe space for students and staff. In her interview, Guerrero takes the time to recognize hard working staff, students, and parents.

The full interview can be found here.