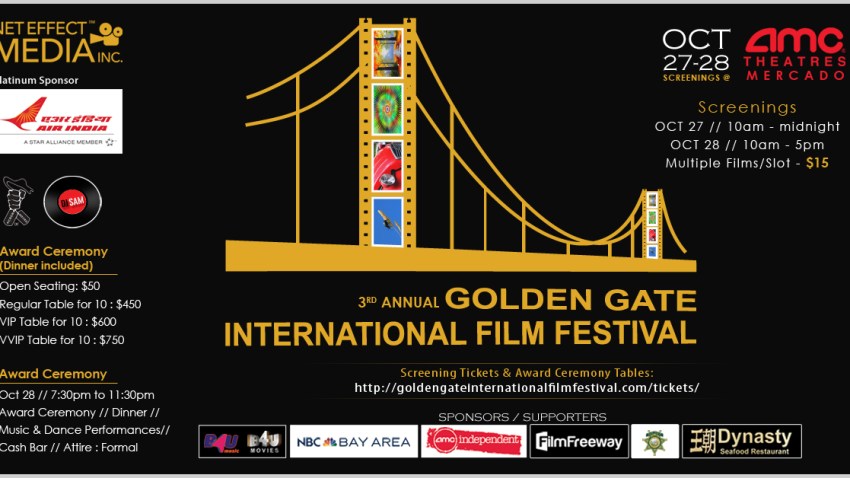 The South Bay's first international film festival comes to the big screen for the third year in a row!
Golden Gate International Film Festival (GGIFF), powered by Net Effect Media Inc. is dedicated to talented filmmakers worldwide, showcasing their work in North America. GGIFF is supported by AMC Independent and NBC Bay Area.
GGIFF is fully committed to providing opportunities to all content creators from around the world and to introduce their work to the broadest possible audience.
Look out for amazing content screened at AMC Mercado on October 27 and 28, 2018. Each slot will run for two hours followed by a question and answer session. The lineup will have a combo of features, shorts, documentaries and music videos.
The award ceremony, dinner and after party will be held at The Dynasty Seafood Bar and Restaurant after 7:00 p.m. on October 28, 2018.
Do not miss out on this unique event!
For more info, please click here.
WHEN: Saturday, October 27, 2018 - Sunday, October 28, 2018
WHERE: AMC Mercado, 3111 Mission College Blvd, Santa Clara, CA