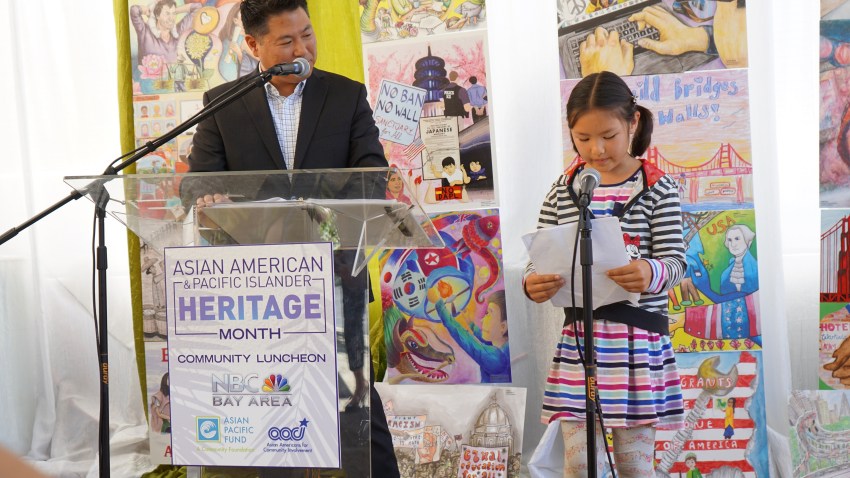 Asian Americans have played a vital role in shaping the United States from building the transcontinental railroad 150 years ago to demanding ethnic studies in schools 50 years ago. To celebrate these events, Asian Americans for Community Involvement (AACI) invites K-12 students in the Bay Area to share what you would contribute or add the country.
Use the questions below to help spark ideas. You do not have to answer any of the questions as long as your entry is about your contribution to America as an Asian or Pacific Islander.
(K-5 only) What would you create to make the country better?
What rules or laws would you make or change for the country?
How would you make a difference? What do you want to be remembered for?
Why do you think your idea(s) or other student's ideas are important for the future of the country?
What part (if any) does being Asian American play in your contribution?
Ten Best in Class winners will win a $500 award and Honorable Mention winners will also be selected. All winners will have their entries showcased on the AACI website and have a chance to be featured on NBC Bay Area.
The last day to make a submission is Friday, March 15, 2019.
To submit your work, please
click here
or submit in person at 2400 Moorkpark Ave STE 300, San Jose, CA, 95128.
For more information about AACI, please click here.