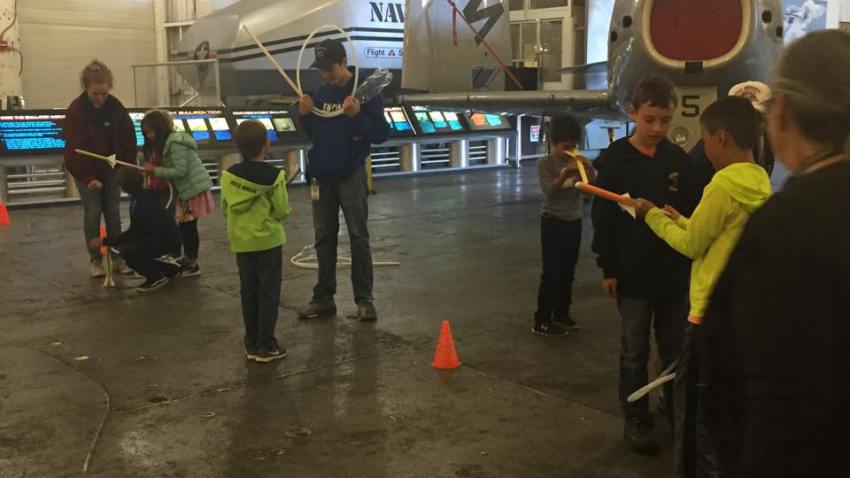 The USS Hornet Sea, Air & Space Museum welcomes you to join them in celebration of the 50th anniversary of the Apollo 11 lunar landing mission. It is an eight-day celebration to commemorate the Apollo 11 eight-day mission and will include special activities and programs that surround the main Splashdown 50 celebratory event on Saturday, July 20.
Thursday's exciting celebration is Model Rocket Day Aboard the USS Hornet. Don't miss the chance to build and test your own rocket while exploring the science, technology, and engineering involved with astronauts and space!
For more information, click here.
WHEN: Thursday, July 18, 1pm-2:30pm
WHERE: USS Hornet Museum, 707 W Hornet Ave, Alameda, CA 94501