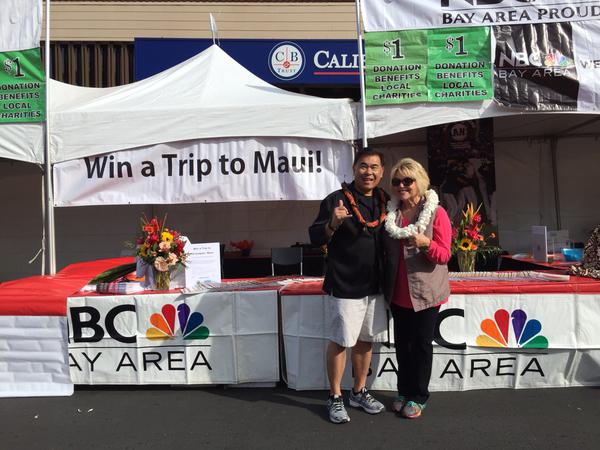 San Francisco's 48th Annual Cherry Blossom Festival returns this year on April 11-12 and April 18-19, 2015. This two-weekend event has become one of California's most prominent celebrations of Asian traditions. As the second largest festival outside of Washington D.C. to celebrate the blooming of cherry blossoms, the festival brings over 200,000 people each year who marvel at this dazzling display, showcasing the color and grace of the Japanese culture and the diversity of the Japanese American Community.
The festival spans from Post Street between Laguna and Fillmore Streets. The Cherry Blossom Festival organization will provide a Maui get-away vacation with accomodations at the Sheraton Maui Resort and Spa with nonstop air transportation on Alaska Airlines for two.
Fesival attendees can treceive information about Alaska Airlines and Sheraton Maui Resort and Spa by speaking to Kanapali Beach representative who will be available on Sat & Sun April 10 & 11 from 10A-5P. Cherry Blossom Festival will draw the winner at 4PM on Sunday April 12.
The annual grand parade which begins at City Hall and ends in Japantown will be on the last day of the festival, April 19.
For more information, please click here
When: April 11-12 and April 18-19, 2015
Where: Japatown
San Francisco
Time: Please check schedule of events here