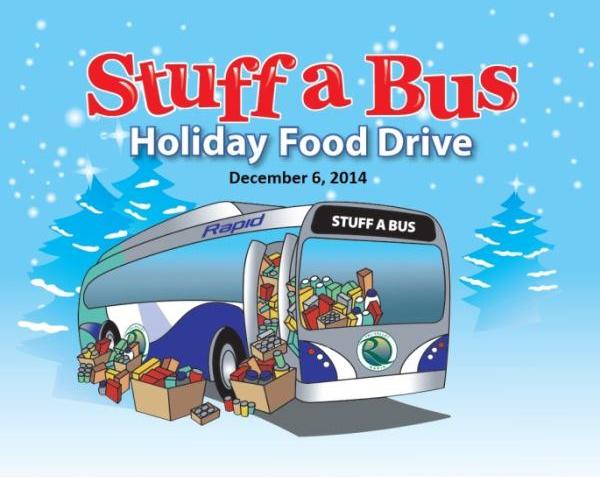 As the holiday season approaches, local food banks are in need of essential supplies. To provide support, the Livermore Amador Valley Transit Authority (LAVTA), operator of the Wheels bus system in the Tri-Valley, will host its annual "Stuff-A-Bus" holiday food drive. The event is being held on December 6th from 10 am to 2 pm in support of the Open Heart Kitchen and Tri-Valley Haven Food Pantry. This year, Safeway Supermarkets has partnered with LAVTA to host the holiday food drive at three of its Tri-Valley stores. Wheels bus drivers and other volunteers will be on hand to collect non-perishable food donations to help bring good cheer to Tri-Valley families this holiday season.
"When people think of the Tri-Valley, most think of the large corporate offices, shopping malls, wineries and large homes, but few think of the people who struggle day to day. Many residents are in need of food, especially around the holidays. The 'Stuff-A-Bus' event ensures that all donations collected in the Tri-Valley remain in the Tri-Valley, where they are needed," says Chair of the LAVTA Board and Alameda County Supervisor, Scott Haggerty.
Safeway will be hosting the event at three stores in the Tri-Valley. These include: 4495 First Street, Livermore; 4440 Tassajara Rd., Dublin; and 6790 Bernal Ave., Pleasanton. Safeway has $10 pre-packaged donation bags available at all stores or individual items may be purchased. The most needed items are: juice boxes, cooking oil, granola bars, canned vegetables and fruit, coffee, pasta, rice, sugar and flour.
To promote the event, radio station 101.7 KKIQ will be having a live broadcast from 10 am to noon at the Livermore Safeway location.
For more information on Wheels, click here.
When: Saturday, December 6, 2014
Time: 10 a.m. - 2 p.m.
Where: 4495 First Street, Livermore; 4440 Tassajara Rd., Dublin; and 6790 Bernal Ave., Pleasanton