As local municipalities grapple with the legalities of enforcing and regulating a newly legalized industry, business ideas continue to flow from the Bay Area's startup crowd.
Here are some of the latest cannabis-related events and businesses that have local entrepreneurs and investors seeing green:
Cannabis Fitness Experience
San Francisco-based Bloom Farms and Wish are diving into the fitness industry with weed-incensed yoga events and pre-workout edibles. Bloom Farms, which creates oil pods, pens, hand rolls and other products, hosts a cannabis fitness experience in three California cities, and Wish, an edible creator, added pre-workout nuts to their products list.
3D-Printed Cannabis Pieces
San Francisco-based company Printabowl is customizing marijuana pieces by using 3D printing technology.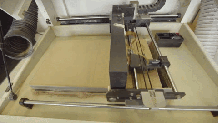 Fine Dining with Herbs
Bay Area-based Auntie Dolores infuses everything from peanuts to pecans with cannabis at its gourmet food business and is joined by cannabis fitness creator, Bloom Farms in the fine dining industry. Bloom Farms hosts a cannabis dining experience similar to a wine pairing event.
Cannabinoids Research
A North Bay pharmaceutical company, Kalytera Therapeutics, has been breaking ground in the area of cannabinoid research for the last two years. They're working on bone regeneration and other medical solutions using some of the components that are in cannabis.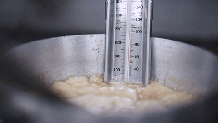 Cannabis Candy and Edibles Creators
The booming edible industry can be seen across the Bay Area from specialty confection maker, KIVA Confections, to DasBakes's twist on the classic Rice Krispie treat.
As for the gluten free-inclined, San Francisco-based Da'Kine Goods has created a line of baked goods classified as vegan, and Jolly Meds by Jeffrey Kolsky brings products like canni-soothes, lollipops and lozenges to the edibles collection.
Cannabis-Infused Menstrual Relief
Canna-lotions, balms and other similar products have been infused with cannabis oils for what's sold as a pain-reducing medicine for menstrual relief.
San Francisco-based Whoopi and Maya, created by Whoopi Goldberg and Om Edibles founder Maya Elisabeth, sells a line of cannabis-infused health products like the Epsom Salt bath, cacao beans and body lotion.
The Whoopi & Maya synergy, as they call it, concentrates on oils not to be consumed, but absorbed through the skin.
World's First Cannabis Campus
Located on a former family winery immediately north of the Bay Area, the Flow Cannabis Institute is opening what it says is the world's first cannabis campus.
The vocational facility is based in Northern California and promises to be a place where "legislators, regulators, farmers and patients with an opportunity to learn firsthand what it takes to grow cannabis sustainably."
It estimates there are nearly 53,000 California cannabis farmers are already working with medical marijuana.
Cannabis Inhaler
Invisidab by Berner has created a smokeless cannabis inhaler for California dispensaries, which it says is a discreet way to consume marijuana for medical purposes.
Marijuana Wax
Oakland Extracts has been preparing a marijuana "wax," which started making waves in the cannabis industry within the last five years. Be warned, the wax is more expensive and reportedly much more powerful than traditional consumption methods.
Vape Pens
Immediately north of the Bay Area, Hmbldt's Vape Pens have been attracting national attention— and customers — since being invented last year. The creators say not to expect a high, though, as the cannabis oil is made to make the user feel calm, sleepy and relieved of pain.