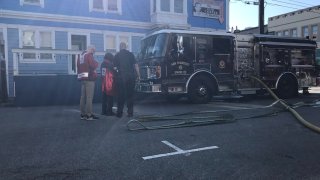 A gas leak Thursday afternoon in San Francisco forced evacuation and shelter-in-place orders in the city's Inner Richmond.
Officials asked residents to avoid the area of 5th Avenue and Clement Street, where evacuations were being held.
Residents and businesses in the area were also asked to shelter in place.
The fire department reported one injury from the incident.
Crews before 6 p.m. were able to cap the leak and orders were lifted before 7 p.m.
Three customers will remain without gas service while crews work on repairs. The cause is under investigation.