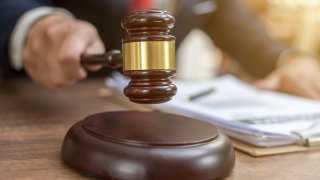 A youth is scheduled to enter a plea in the Sonoma County Juvenile Justice Center in January to vehicular manslaughter and negligent driving in connection with a crash in July that killed a classmate.
The teen driver, 16 at the time of the July 1 crash, was arraigned in court Monday and she will return there on Jan. 3.
The driver and the girl who died, Taylor Sorg, 16, of Santa Rosa, were Maria Carrillo High School classmates. A third 16-year-old girl in the car suffered major injuries.
The three were in a Lincoln MKZ traveling on Skyfarm Drive when the driver failed to make a turn at the T-intersection of Thomas Lake Harris Drive in the Fountaingrove area of Santa Rosa around 12:20 a.m.
The Lincoln went up and over a curb, across a sidewalk and struck three trees as it went down an embankment. The two passengers were ejected. Police said the driver was not under the influence of drugs or alcohol.
"She was going too fast and didn't see the stop sign. It's a difficult intersection," the driver's attorney Steve Gallenson said Wednesday.
The driver received her provisional driver's license a few months before the crash. She also faces infractions alleging she was driving with passengers not wearing seat belts, crossing a solid double line, driving through a stop sign and with passengers under 20 years old.
Copyright B