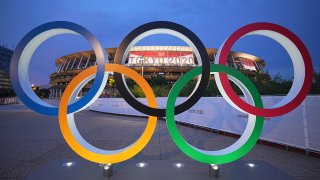 The time is here! The Tokyo Olympics are underway and dozens of teams and hundreds of athletes are ready to represent their country!
It's hard to keep up with times and dates of each competition, so bookmark this page and let it serve as your daily livestream guide to catch all the Tokyo Olympics action! Find your sport and click on the specific event you're interested in to call up a livestream.
You can also scroll down to get a head start and look at the schedule for the following days. More coverage can be found at NBCOlympics.com.
Happy viewing and enjoy the Olympics!
SUNDAY, AUG. 8
BASEBALL
BASKETBALL
HANDBALL
TRACK AND FIELD
WATER POLO