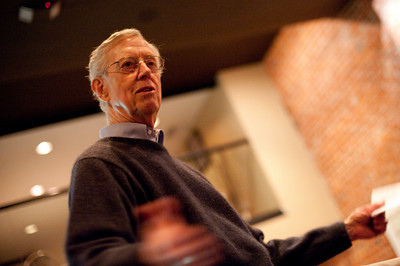 Do you know an artist that deserves some recognition? Leigh Weimers Emerging Artist Awards is looking for accomplished, but relatively unknown, artists living and working in Santa Clara County. Created in honor of our community's iconic columnist and patron of the arts Leigh Weimers, these cash awards are meant to support and encourage emerging artists.
Friends, teachers, family and the artists themselves can nominate candidates for this award. There is a minimum $2,000 unrestricted cash prize, and up to five winners will be invited to show their work and/or speak at a lunch meeting of one of the world's largest Rotary Clubs.
Applicants may apply under the following art forms:
Visual Arts: including painting, sculpture, photography, video/film, installation, new media/computer based art, performance art and graphic design.
Music: includes instrumental, vocal and composition.
Performance Arts: includes actors, directors, choreographers, set designer, stage designers and costume designers.
(If your artistic discipline is not expressly included here, please choose the most appropriate category from the three that are listed.)
To submit an application, write no more than a 2 page statement describing the art form, why the artist or you do what you do, how the art is showcased ina 10-minute presentation, three links to work samples and where you live. (Only Santa Clara County residents are eligible.)
All nominations should be sent to info@wiemersawards.com by July 31, 2014. Notification will be sent out on August 21st. Applicant must be available to present their work to a lunchtime audience of Rotary Club members on September 17, 2014.
For more information, click here.