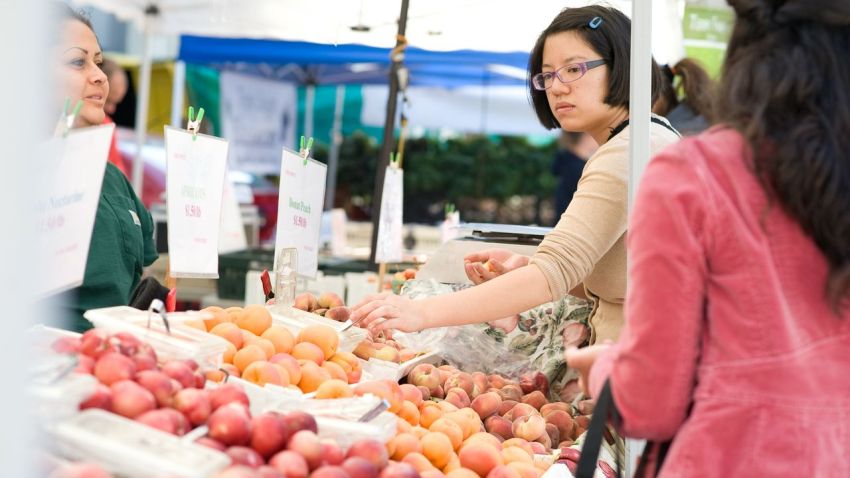 Presented by Kaiser Permanente, Downtown San Jose Farmers' Market opens on May 4 along San Pedro Street between Santa Clara Street and St. John Street. Kaiser Permanente has teamed with the Downtown Association and Pacific Coast Farmers' Market Association (PCFMA) for eight years to focus attendees on healthful and "green" living.
Open each Friday from 10 a.m.- 2 p.m., the Farmers' Market offers fresh-picked fruits and vegetables direct from California growers, gifts, goodies and garb from local artists, cut flowers and gourmet foods. The market features about 40 vendors curated by PCFMA, live music, food demonstrations, recipes and other special events throughout the season.

Admission is FREE! Parking validations for Farmers' Market shoppers are available for the Market-San Pedro Garage at the SJDA information table.
Customers are encouraged to bring their own reusable and washed bags.
For more information, please click here.
When: Every Friday from 10 a.m.- 2 p.m., starting May 4, 2016 – November 18, (no Market July 6)
Where: San Jose, CA - San Pedro Street between Santa Clara Street and St. John Street