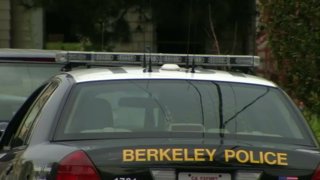 Berkeley police detectives arrested a 32-year-old Oakland man Thursday afternoon related to two cases in which the suspect approached teenage girls while they walked to and from school, engaging them in conversation and identifying himself as a police officer.
Detectives arrested Christopher Lee Dalton Thursday. According to the state's Megan's Law website, Dalton has prior convictions dating back to 2013 for lewd or lascivious acts with a child under 14 years of age and for contacting a minor with intent to commit a specified sex offense.
The most recent offense was Monday morning, when Dalton is suspected of approaching a girl on foot in the area of McGee Avenue and Channing Way while she walked to school. In this case, the suspect wanted a hug, told the girl he was a police officer, blocked her path in a less visible part of the sidewalk and made a threat that he had a knife in his possession.
The girl was able to safely get away from the suspect.
On Sept. 29, the suspect approached a high school-age girl in the 1300 block of Gilman Street, followed her on foot, then began engaging her in conversation. The suspect then blocked her path, demanded a hug and told her he was a police officer and had a gun.
She was also able to safely get away from the suspect.
Throughout the investigation, Berkeley police detectives received a number of helpful tips and surveillance videos from the community to assist.
Dalton was arrested on suspicion of communicating with a minor with the intent to commit a sex act, annoying or molesting a child with a prior offense and violation of parole.
Copyright BAYCN - Bay City News