There is more than one way to be put on the map.
Sure, though it's tucked away in a somewhat hidden spot off a busy El Camino Real, the Peninsula Museum of Art is on any street map of Burlingame. But how does a small, relatively new museum, specializing in Northern California artists put itself on the map of the art world?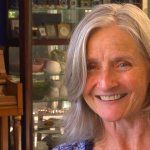 Ellen Chong, one of the museum's dedicated volunteers has a plan.
It's one she is pretty excited about.
"I am just busting out the seams with pride," Chong said.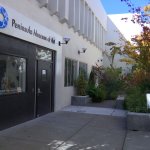 It all has to do with a few things that have been tucked away on the floor of Chong's closet for quite some time. "I have had them in my possession for three decades, probably, at least that, in my fire safe," Chong said.
Chong is talking about more than twenty prints by the legendary photographer Dorothea Lange.
Lange is most famous for her Depression-era photographs of farmers and migrant families. The pictures Chong has, however, are not images like those. They are pictures of Chong's family.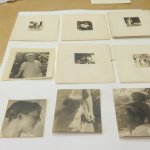 "This is my mother," Chong says pointing to one of a young girl smiling and balancing on a barrel half-submerged in Soquel Creek in Santa Cruz County. "It's one of my favorites."
Chong's grandmother, Lousie Lovett, was lifelong friends with Lange and the photographs are snapshots from the time their families spent together. "Ever since the first time I saw the collection when I was a teenager, I was told how famous this photographer," Chong said.
It wasn't until Chong, an artist herself, started volunteering at the PMA that she started to think of ways she could help raise its attendance and stature.
That's when she remembered the prints.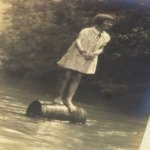 Chong took them to the museum and showed them to its founder, Ruth Waters. "I laid them out for her and she was astonished that right in front of her was this little treasure that had been hidden away for 30 years."
The decision was made to organize and exhibit of the prints in January.
Conservation of the photographs was recently completed by Heide Shoemaker in her Berkeley studio.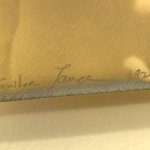 Chong believes that an exhibit of never-before-displayed Lange photos would be something that some larger, more famous museums would be interested in hosting. But the benefits, she believes, that PMA will receive from the exhibit make it the right place to stage it.
"I have a vested interest in seeing this museum succeed. I've known this organization since its inception, I've seen it grow and see how far it's come with basically nothing."