San Francisco is known for some of the best restaurants in the country, big and small, fancy and casual. There are roughly 7,400 permitted restaurants, food shops, and caterers in the city, but the NBC Bay Area Investigative Unit uncovered a "loophole" that allows some restaurants to hide some of their dirtiest secrets by having their history of inspection reports removed from the city's online database where they can remain hidden from consumers.
"It's not for me to make sense of it, it is what the law requires us to do," said Stephanie Cushing, who heads the city's restaurant inspection process as the Director of the San Francisco's Department of Environmental Health.
Cushing's team of 30 field inspectors make daily checks at restaurants across the city to ensure they comply with health and safety codes, but she acknowledges those inspection reports are promptly removed from the city's website once a restaurant files paperwork to indicate changes in ownership of the business, even if managers and employees remains largely the same.
"The new owner is allowed to have due process like any other legal entity," she said "They start a fresh."
The Curious Case of 5238 Diamond Heights Boulevard
Cushing's team of inspectors are no strangers to a Chinese restaurant at 5238 Diamond Heights Boulevard. Even though the sign on the building says All Season, don't expect to find that name anywhere on the city's online database of restaurant inspection reports. According to city records, the business changed its name to Harbor Villa last year, as well as a change in ownership, which required the city to remove the inspection history for All Season restaurant from the city's website.
While the restaurant listed new company officers in 2014, the Investigative Unit discovered that ownership was still under the same corporation. Last year, the restaurant filed another change of ownership, and listed a new corporate name, but the two officers of that corporation stayed the same.
"The inspector for that district was aware some of the operators [and] managers were the same, so stipulations were put in so that they had to have on-site food safety training that we provide," Cushing said.
Even after the restaurant name change, Harbor Villa was forced to close on two more times for serious health and safety violations, including a cockroach infestation.
That infestation doesn't surprise Tommy Ma. He says he had an unforgettable experience the last time he ate at the restaurant. "We got our tea and then like the third or fourth cup, I see just a little thing moving in there," Ma said. "It's a little small cockroach type of an insect."
Ma said when he complained to the manager, he offered him free tea during his next visit. "It's not about free tea. It's about health issues," Ma said.
The list of closure notices for the restaurant goes back to 2012. Inspectors ordered All Season Restaurant closed on October 18, 2012. It reopened on October 24, but then health inspectors ordered it closed again on November 14 and 21 for repeat high risk violations.
In September of 2013, health inspectors cited All Season for a severe cockroach infestation and ordered it closed due to an imminent public health hazard.
On January 9, 2014, All Season Restaurant's permit to operate was revoked for a laundry list of health and safety violations:
Numerous cockroach infestations
Employees not washing hands or potentially contaminating them by wiping their hands on soiled rags and aprons
Improper temperature of food, and grime and filth on equipment, shelving, refrigerators, walls, floors, and fixtures.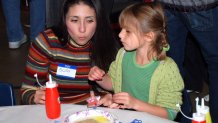 All Season Restaurant ultimately reopened and a new food permit application was approved on March 14, 2014 with a new officers. The name of the restaurant and the name of the corporation, however, all stayed the same until February 12, 2015, when the restaurant changed its name to Harbor Villa under the same corporate officers leading a new company name.
Tommy Ma had no idea how many times the health department shut down All Season and Harbor Villa.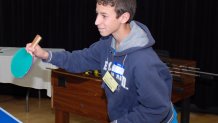 "I'm just surprised that one restaurant could be closed seven times and open seven times again," said Ma. "It does not make sense at all. One time I would understand, but not seven times."
The NBC Bay Area Investigative Unit reached one of the restaurant's corporate officers, Jessica Pang, by phone, but she declined to comment.
Harbor Villa and All Season are among a total of 38 San Francisco restaurants that have had their permits suspended two or more times since 2013, according to city records.
Closing the Loophole
According to Cushing, Harbor Villa and All Season are not the only restaurants to have their inspection records removed from the city's website.
"We're probably talking about 40 or 50 all the time," Cushing said.
San Francisco Board of Supervisor Jane Kim believes the current policy could be abused and believes it was an unintended consequence of laws that were enacted to protect new restaurant owners from inheriting poor inspection records from prior business owners.
"It's clearly a loophole that some of our businesses have discovered and are utilizing to basically pay a couple hundred dollars and basically wipe away their health violations," Jane Kim said. "I was incredibly surprised and will certainly be working for a way to close that loophole."
Kim chairs the board's committee on public safety, and plans to work with the Department of Environmental Health to clarify local law in hopes of restricting what a change in ownership should mean. "Our office is going to be working with the Department of Public Health to help create more specific rules," Kim said.
Unless state and local laws are amended, consumers may not necessarily know how often a restaurant has actually been shut down due to health and safety violations, which Ma believes may be hard to swallow for customers across the city.
"I'm just getting worried," Ma said "I mean if one restaurant could do that, who knows how many more restaurants could be like that."
______________________________________
Need to contact our Investigative Unit?
• You can remain anonymous
• 1-888-996-TIPS
______________________________________
Watch the entire series in this NBC Bay Area investigation: