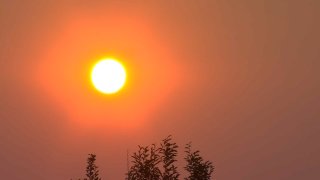 A Red Flag Warning for the North Bay valleys and mountains, East Bay valleys and hills, and the Santa Cruz Mountains has been extended through 6 p.m. Friday as gusty winds and dry conditions were expected to persist, according to the National Weather Service.
The fire weather warning originally was set to expire at 11 a.m. Friday.
In areas of Solano County, the Red Flag alert has been extended through 8 a.m. Saturday.
Gusty north-northeast winds and dry conditions prompted the weather service to issue the warning, which took effect at 5 a.m. Wednesday.
Wind speeds in the mountains and along ridges are expected to range from 15 to 30 mph, with gusts peaking around 35 to 45 mph. The highest elevations could see gusts up to 55 mph.
In the valleys, winds of 10 to 20 mph are expected, with gusts reaching about 30 mph, the weather service said.
For the latest weather information and updates, click here.