Rob Mayeda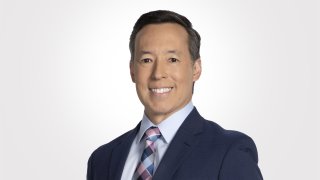 Since 2003, Rob provides weekend weather forecasts and contributes to weekday weather coverage for NBC Bay Area.
He also produces and reports on weather-related news specials including the award-winning "On Thin Ice" a report on climate change affecting Alaska's glaciers. The American Meteorological Society recognized "On Thin Ice" with its "Excellence in Scientific Reporting" award for "highlighting the importance of climate change's relevance to future impacts to the San Francisco Bay Area."
Rob's career in broadcast news began off camera as an ABC News production associate for "20/20" and "Primetime Live." He later joined the local news assignment desk at KNBC in Burbank where he worked in news special projects also seen on CNBC.
Before calling NBC Bay Area home, Rob worked at KIRO (CBS) in Seattle and at KCRA (NBC) in Sacramento where he spent three years as a morning and weekend weather anchor. Rob was also a weather anchor and reporter for KSBY in San Luis Obispo and KESQ in Palm Desert/Palm Springs.
He is an active member of the American Meteorological Society and earned the AMS Television Seal of Approval following the completion of a Master of Science degree in Geosciences (Meteorology/Geology/Hydrology) from Mississippi State University which also named him among the Top 100 outstanding alumni in 2016.
While not on air at NBC Bay Area, Rob is a guest lecturer for San Jose State Meteorology guiding the department's broadcast meteorology minor program and also assisting Cal State East Bay in Hayward with meteorology-related courses.
His community work includes the Lupus Foundation of Northern California as a former board member, annual emcee for the 5K Walk/Run and has travelled to Washington D.C. with the Lupus Research Institute to raise lupus awareness at congressional meetings.
He was recently honored in 2015 with the LFNC's "Top Media Ally" award at the annual Purple Ribbon Gala, and spends time assisting LupusLA at events during the year.
Rob and wife Sarah recently welcomed two fraternal twin boys Christopher and Jonathan into the family, they enjoy living in the Tri-Valley along with their dog Stella.
Social media updates available @RobMayeda on Twitter and Facebook.