A wheelchair-friendly van is Rose Acampora of Berkeley's lifeline. It gets her to work, to stores, and to meet with family or friends.
But the van unexpectedly broke down recently. Rose wasn't concerned, however, because she'd been a loyal AAA customer for 17 years. All she needed to do was call for a tow.
Or so she thought.
Rose says she hit resistance. By phone, a AAA agent said Rose must accompany the van for a tow -- which she couldn't.
"I'm explaining to her that I could not get to the vehicle. She was basically like, 'well, that's not my problem,'" Acampora said.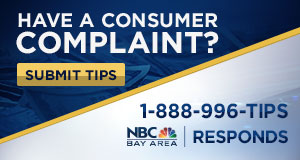 Rose has a disability and can't drive the van herself. Instead, a driver does. On this particular day, the van chose to shut down right after her driver had dropped her off for an appointment.
Even after explaining her situation, Rose says AAA would not budge.
"Their policy is not a friendly policy for people with disabilities, at all," she said.
Rose said the AAA agent eventually offered a compromise. Rose said she could add her driver for $8 a year, which she did. It worked, but that solution is hardly ideal for Rose's special situation.
"I have about 12-15 different people who drive for me," she said. "So if I multiply $8 out by 15, then it's starting to get a little bit of a financial burden."
Rose said she got nowhere talking with AAA on her own. So she reached out to NBC Bay Area Responds. We contacted AAA on her behalf.
AAA took action.
The auto club offered its "deepest apologies." A spokeswoman said AAA is now "modifying its current policy" so members with disabilities don't have to be with their vehicle for a tow. AAA also offered to refund the extra $8 Rose paid as well as her $79 annual membership fee.
She was set to cancel. But not anymore.
"I would absolutely reconsider, yes," Acampora said.