The California Highway Patrol allowed families who lost loved ones on the old span of the Bay Bridge to return to the place where the person died.
Families were allowed to hold memorial services, leave a token behind, or paint a good-bye note if they wished.
About two dozen people took the CHP up on the offer and made the trek to the now abandoned bridge Saturday morning.
The event came about after the San Francisco Area of the CHP allowed a mother who had lost her son in a fatal collision on the old span to visit the bridge prior to its demolition. Carol Leister lost her son in a DUI crash in August 2008. Scott Leister was sitting in the back seat of a vehicle when it was hit by a DUI driver traveling at over 100 miles per hour, according to the CHP.
After news of Leister's visit spread, other families reached out and asked to visit the bridge.
People brought balloons, flowers, chalk and spray paint and were allowed to do whatever they wanted to remember and reflect.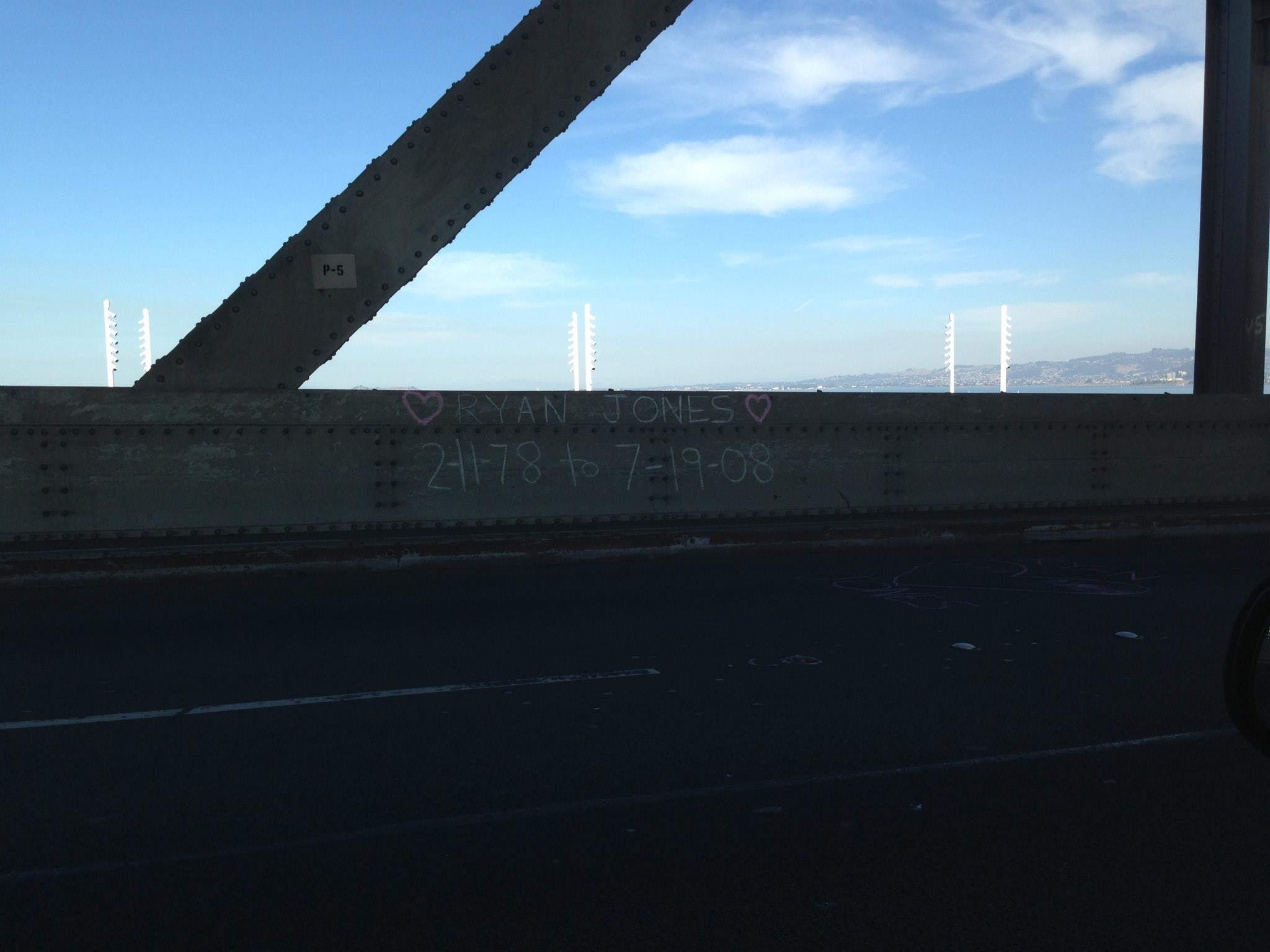 One message on the side of the bridge read "Ryan Jones 2-11-78 to 7-19-08" with two hearts. Other families hung balloons or places flowers on the fence that separated the new bridge from the old one.
Another family who visited the bridge Saturday was related to George Aguiar. Aguiar was a foreman for a steel company that was repaving a portion of the span, when another DUI driver entered into the closed lanes. The CHP said the driver traveled over 1/4 mile through the closure before striking Aguiar and four other members of his crew. Three of them died.
On Saturday, Aguiar's grandson and great-granddaughter made out chalk drawings for their grandfather.
Both the CHP and Caltrans said they were "truly honored to have assisted these families in having one last chance to visit the site where tragedy struck, and to have one more chance to say goodbye. We want to remind everyone on the road to slow down, stay safe, drive sober, and get home alive," the statement read.
Published at 9:06 AM PST on Nov 9, 2013 | Updated at 2:49 PM PST on Nov 9, 2013