Happy 100th Birthday, Muni
Eight days of Muni's 100th birthday party.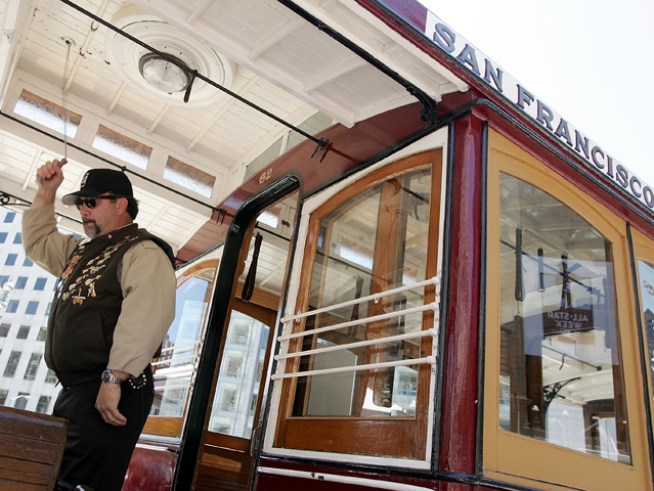 Getty Images
SAN FRANCISCO - JULY 12: San Francisco Municipal Railway (MUNI) cable car gripman Ken Lunardi rings his way towardsa second place finish at the 45th annual Cable Car Bell- Ringing competition July 12, 2007 in San Francisco. Leonard Oats captured the 2007 cable car bell-ringing title by playing a 30 second tune on a cable car bell. (Photo by Justin Sullivan/Getty Images) *** Local Caption *** Ken Lunardi
Ain't no party like a public transit party.
It's the 100th birthday celebration of Muni, also known as the San Francisco Municipal Railway. And the bus and train line is celebrating, according to reports.
The festivities began Sunday when Muni rolled out vintage streetcars for the J-Church line, according to the San Francisco Appeal online newspaper. Those same old-timey cars will roll down the T-Third Street line beginning next week.
You can see vintage Muni buses at the San Francisco Railway Museum at 77 Steuart Street, and a 105-year old cable car will roll out on the California Street line on Sunday.
Wow! Save those paper transfers.